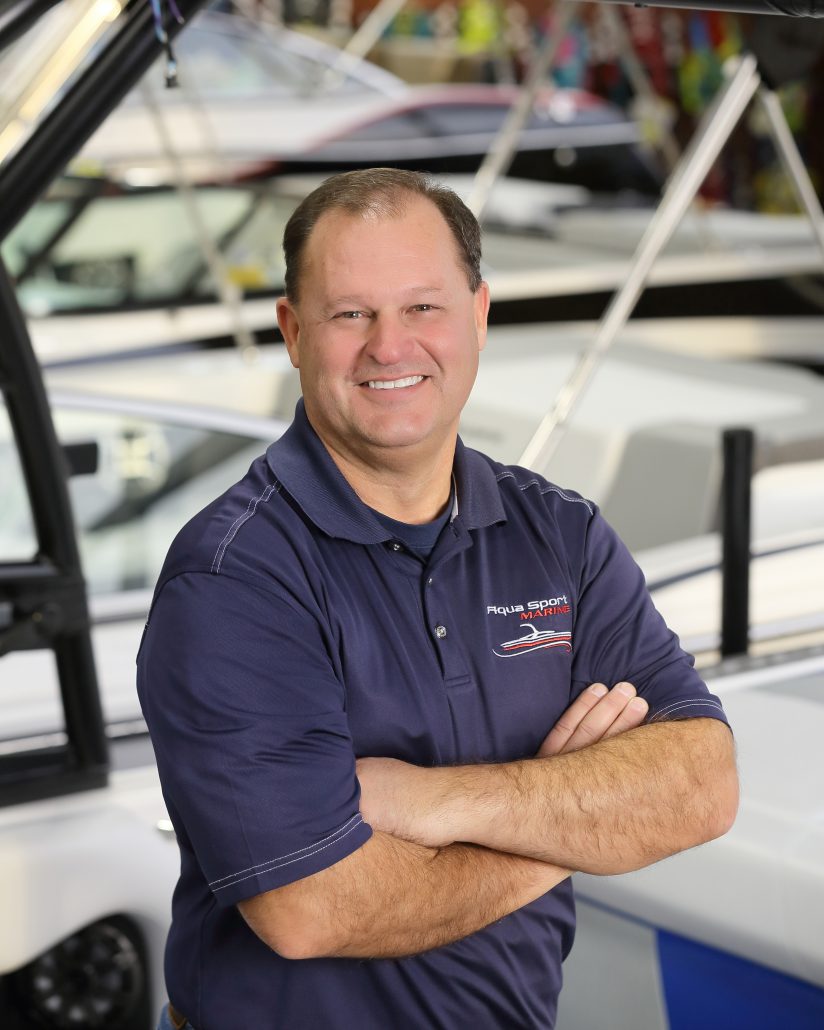 Sandy Daniels
Co-Owner
Sandy has enjoyed boating on Center Hill Lake for well over 30 years, and has been in sales for over 27 years. His love for helping our clients find the right boat for their family grows every day.
Aqua Sport Marine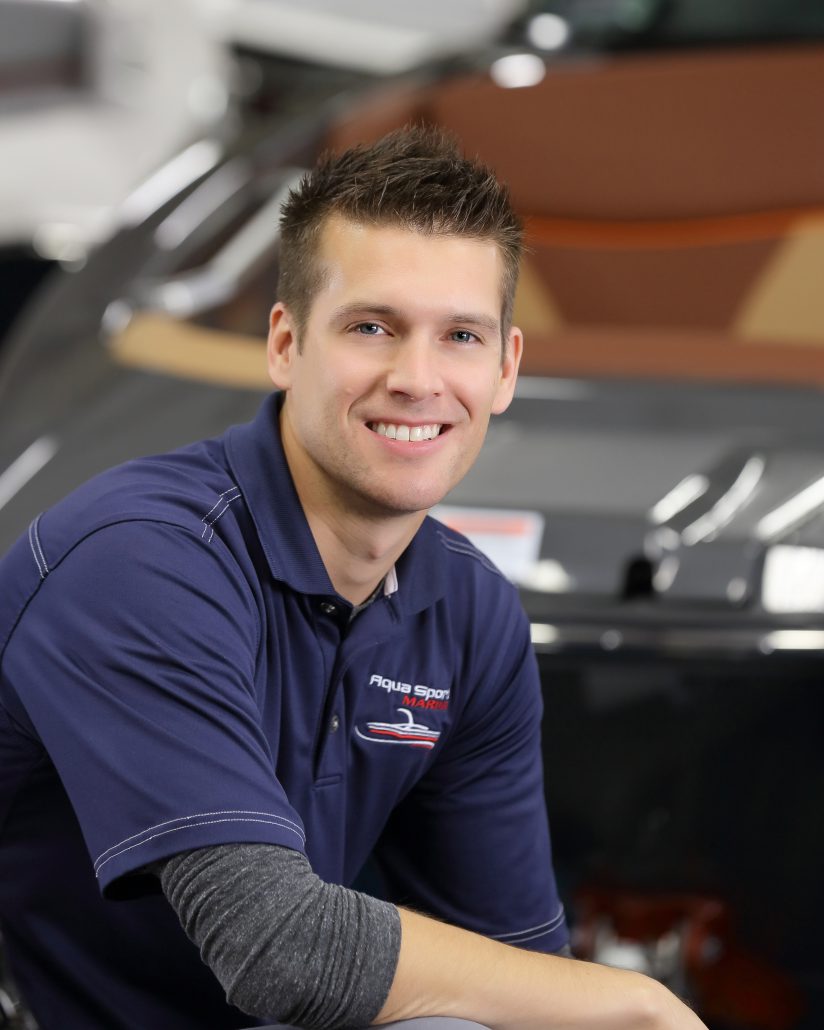 Matt Fisher
Co-Owner
With many years of experience in both service and sales, Matt re-joins the ASM team to help take things to the next level. It's his goal to make sure everyone's experience whether at the dealership or on the lake is the absolute best it can be.
Aqua Sport Marine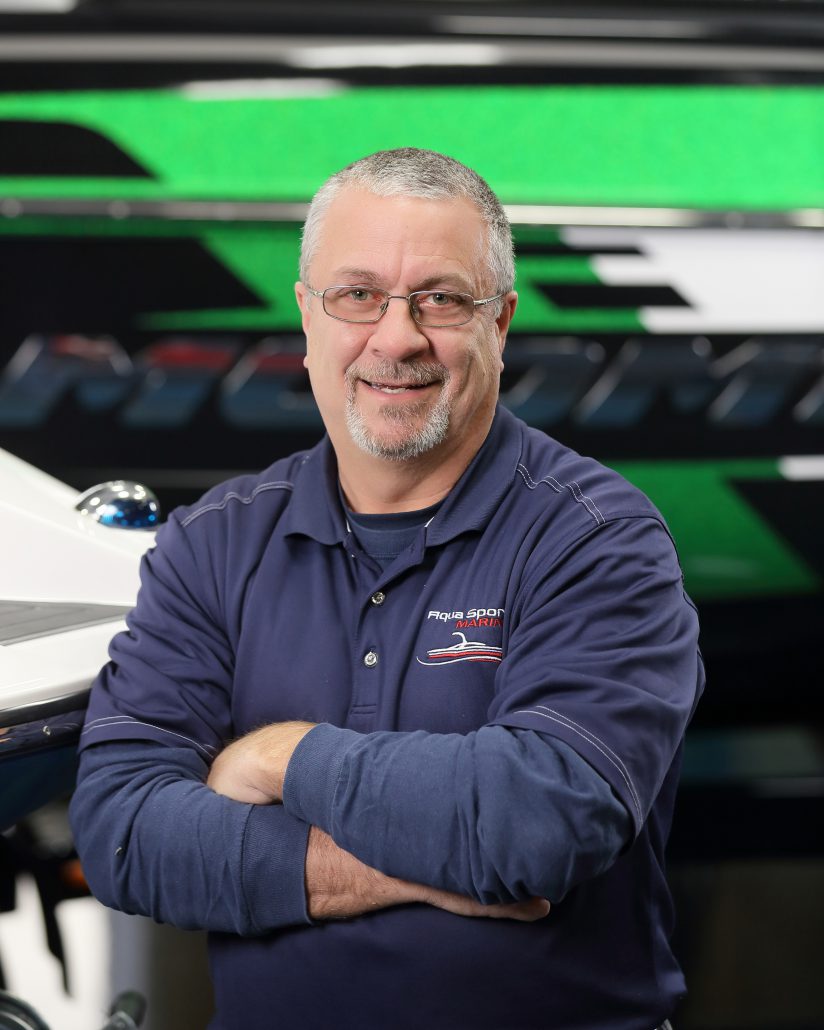 Michael Moore
Operations Manager
Saying that Michael is a seasoned veteran in the marine industry would be an understatement. His expertise range from the manufacturer to the dealership level, and covers management within sales, service, inventory, post sale delivery, as well as client happiness strategies. Michael is constantly breaking the mold to implement the absolute best processes company wide, and he never rests until all of our clients are taken care of with the utmost respect.
Aqua Sport Marine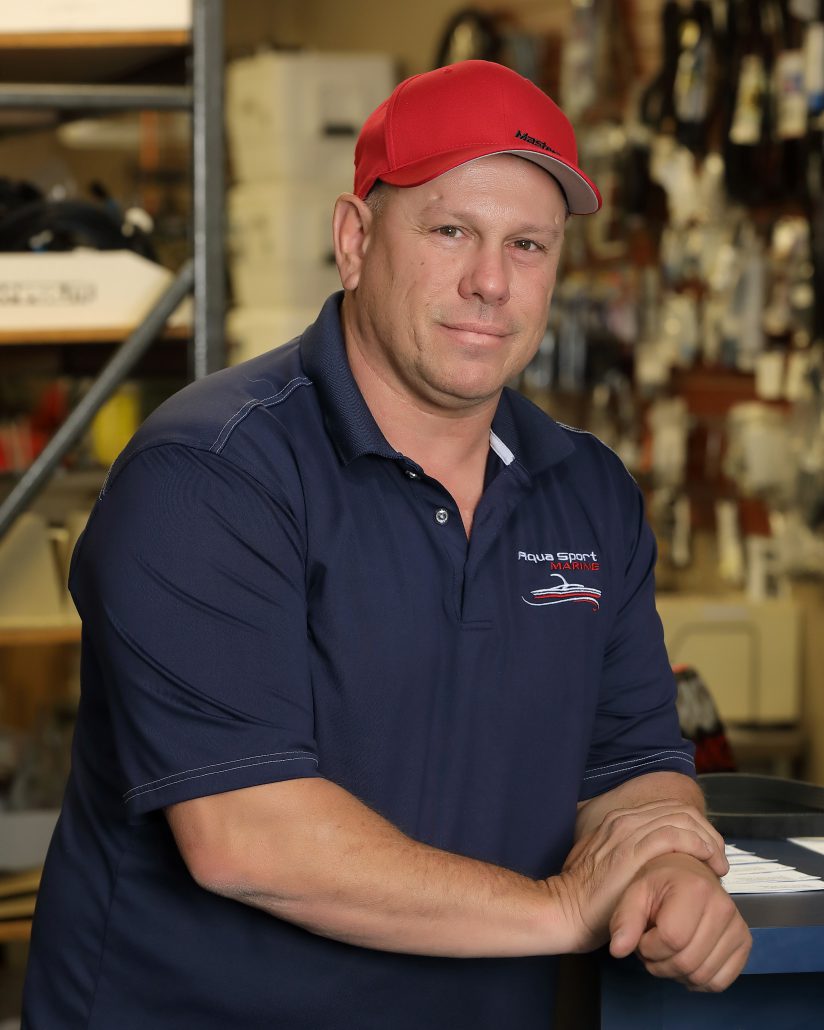 Rob Jordan
Service and Warranty Manager
Rob has many years of experience in both parts and service within the marine and power sports industries, and we could not be more thrilled to have him on board with us as we charge ahead in an ever changing business climate. He is an instrumental team member who will help take us to the next level!
Aqua Sport Marine
Mike Harvel
Technician & Training Director
Mike was born ready to tackle any service need. He has over 20 years of marine industry experience, and that coupled with his Ilmor, Indmar, Mercruiser and Mercury certifications afford him the knowledge to charge ahead and lead ASM's next generation of service technicians to be the best they can be for themselves and our broad client base.
Aqua Sport Marine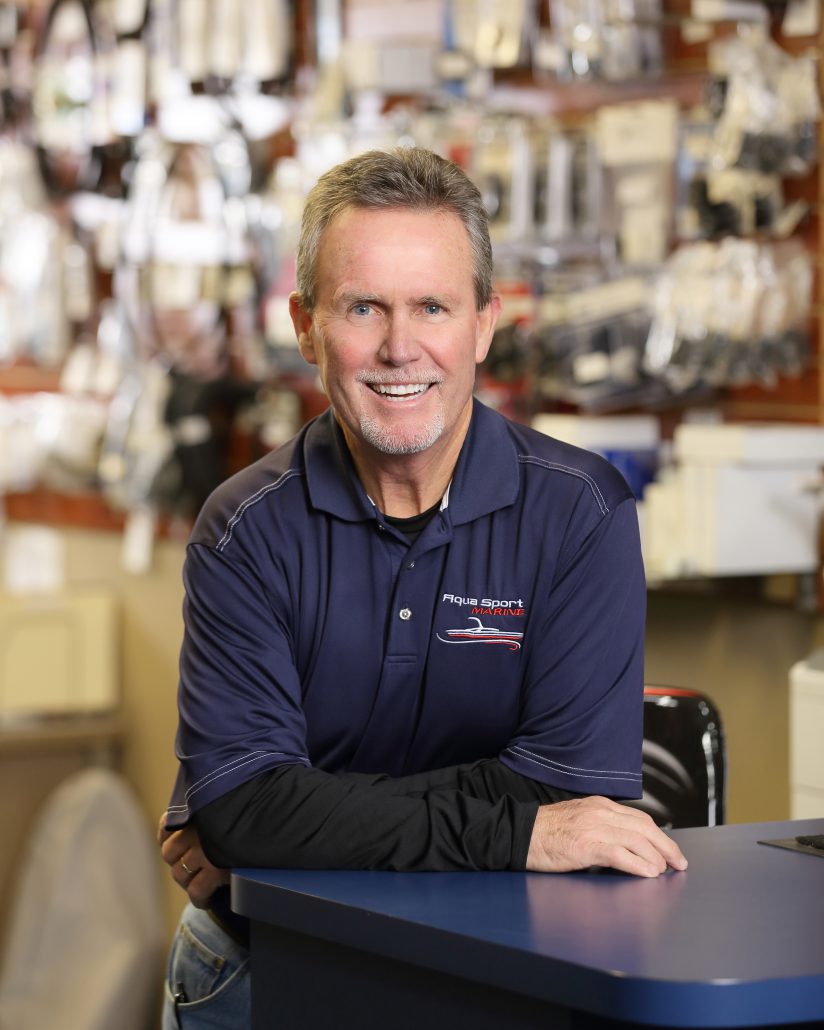 Mike Taylor
Parts Director
Mike rejoined the ASM team over 4 years ago to whip our robust parts department into shape. With over 17 years of marine experience and over 32 years of parts department strategy and implementation experience, you can rest assured that any parts and pro-shop need you have will be handled with professional efficiency and care.
Aqua Sport Marine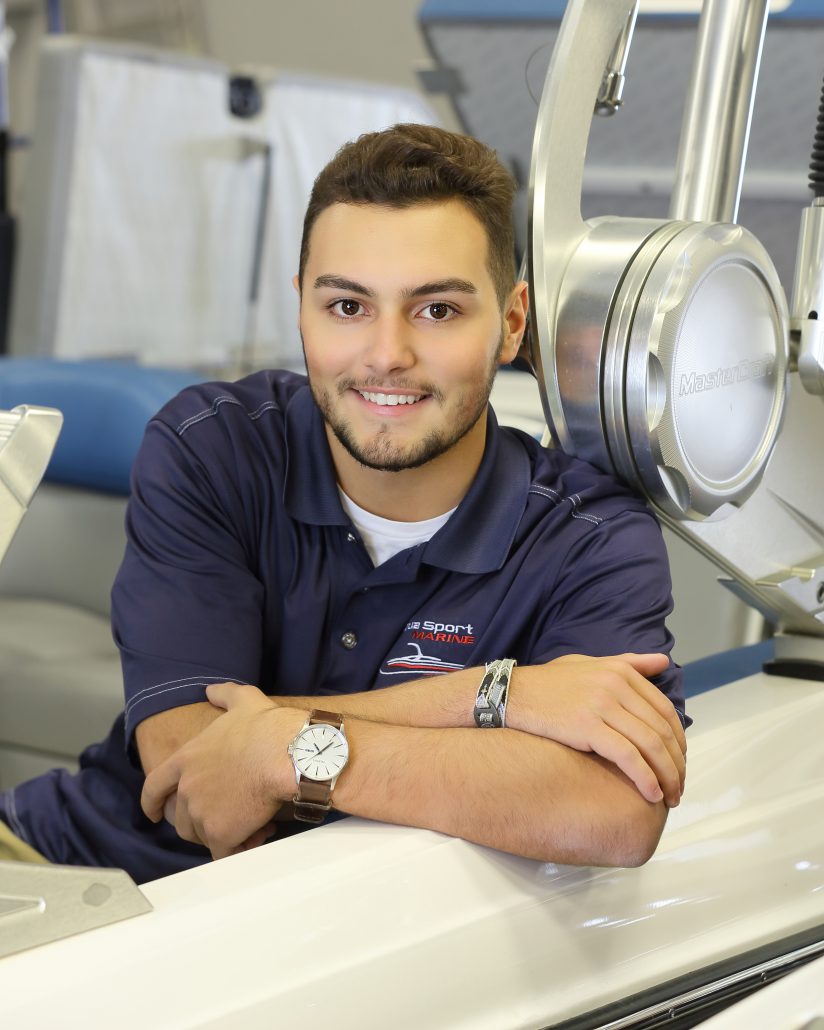 Kaleb Burnett
Sales Consultant
Kaleb has always had a strong love for the water. His work ethic is unprecedented and he always puts his best foot forward in everything he does. He truly lives the boating lifestyle every day, and his passion for our brands continues to grow and is extremely contagious! He prides himself on taking the utmost care of our clients during/post every sale!
Aqua Sport Marine
Andrew White
Lead Service Technician
Andrew will make you laugh just as easy as he'll fix you're problems! He has been a mechanical doctor for many years and we're stoked to have him as a part of our technician team. When he's not taking care of your service needs, you'll find him at his homestead with his wife and 3 awesome little boys camping, shooting, and riding anything with knobby tires!
Aqua Sport Marine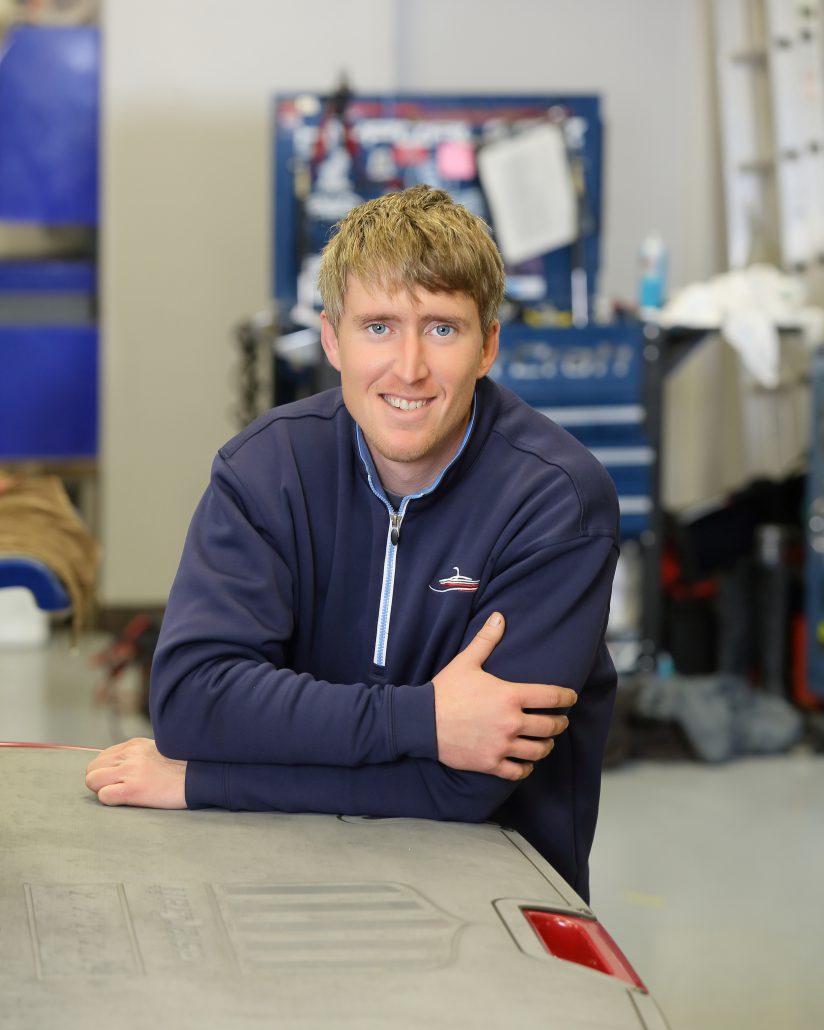 Kyle Taylor
Service Technician / Boat Handler
Kyle rejoins our team to bring his skills and knowledge to good use in our service department. Kyle has been around boats his whole life, and has been hard at work helping our clients enjoy the water for many years. With his wife Crystal and little boy Zack, they love the simple life....whether it be horses, dirt bikes, or enjoying the landscapes around Center Hill Lake. You'll always be in good hands when Kyle is helping you out!
Aqua Sport Marine
Matt Anasky
Service Writer / Boat Handler
Matt simply makes it happen! His work ethic is second to none, and he takes great pride and passion on every job he does. You'll probably meet him writing up your service needs and then see him again helping you hook your boat back up to your vehicle! We call him "Mr. Nasty"...he's the Jack of All Trades at ASM! When it's time to get something done, he without a doubt certainly "sends it!"
Aqua Sport Marine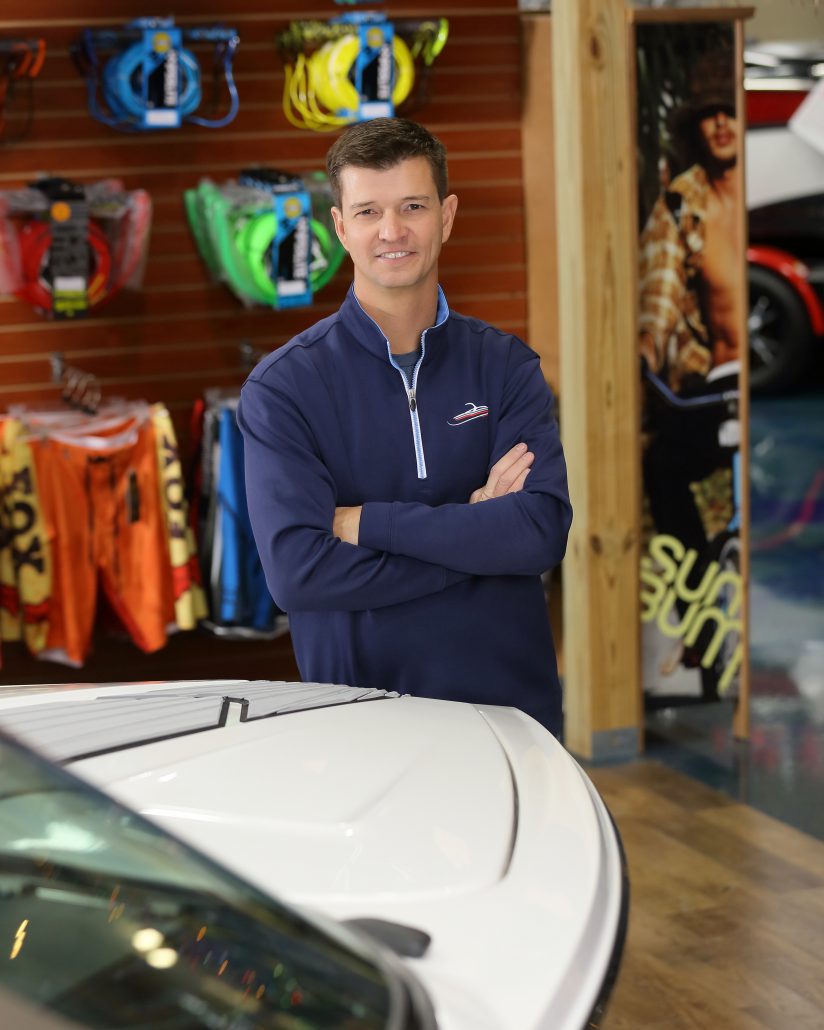 Jason Tucker
Water Sports Instructor & Outside Sales
Jason has been a part of MasterCraft and our dealership in it's past forms dating back to 1992. His professional water career began as a show skier for Sea World in Orlando, FL. USA water ski certified, he currently has over 25 years experience coaching beginners all the way to those competing on the national professional platform. He has competed in slalom, trick ski, jump, wakeboarding, and barefooting. Jason is currently giving private lessons across all sports as well as boat driving lessons. He is also passionately involved with the non-profit organization "In His Wakes"...a unique, exciting ministry using water sports to share Christ's love in a very powerful and interactive way.
Aqua Sport Marine