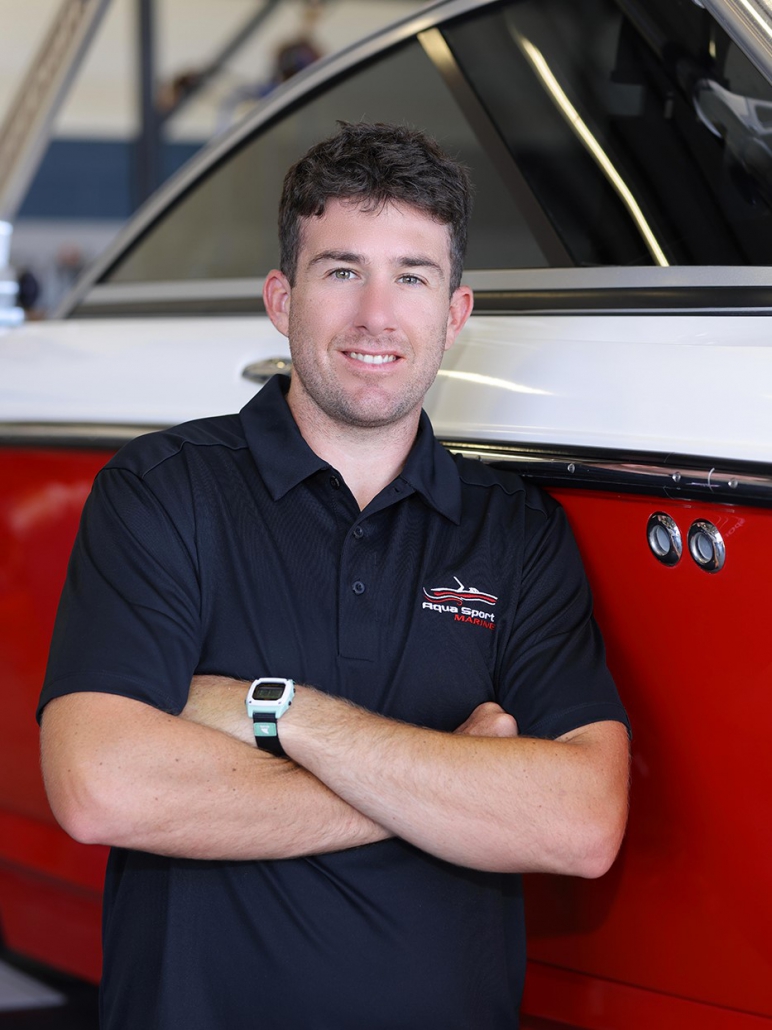 Cody Arnold
Detail & Ceramic Specialist
Cody is the third South Florida transplant and FGCU grad that's made Middle Tennessee and Aqua Sport Marine home. He's a meticulous detailer and ceramic coater, bringing ASM's detail game to an entirely new level. He's also part of a company that's created an exclusive ceramic coating and maintenance product line, "CeramTek", that we now use on our boats. He's a hard-working guy that isn't afraid to sweat, doesn't stop smiling, and is passionate about boats, watersports, football, and dogs– all the ingredients for the perfect ASM team member.
Aqua Sport Marine - Boat Dealer in Nashville, TN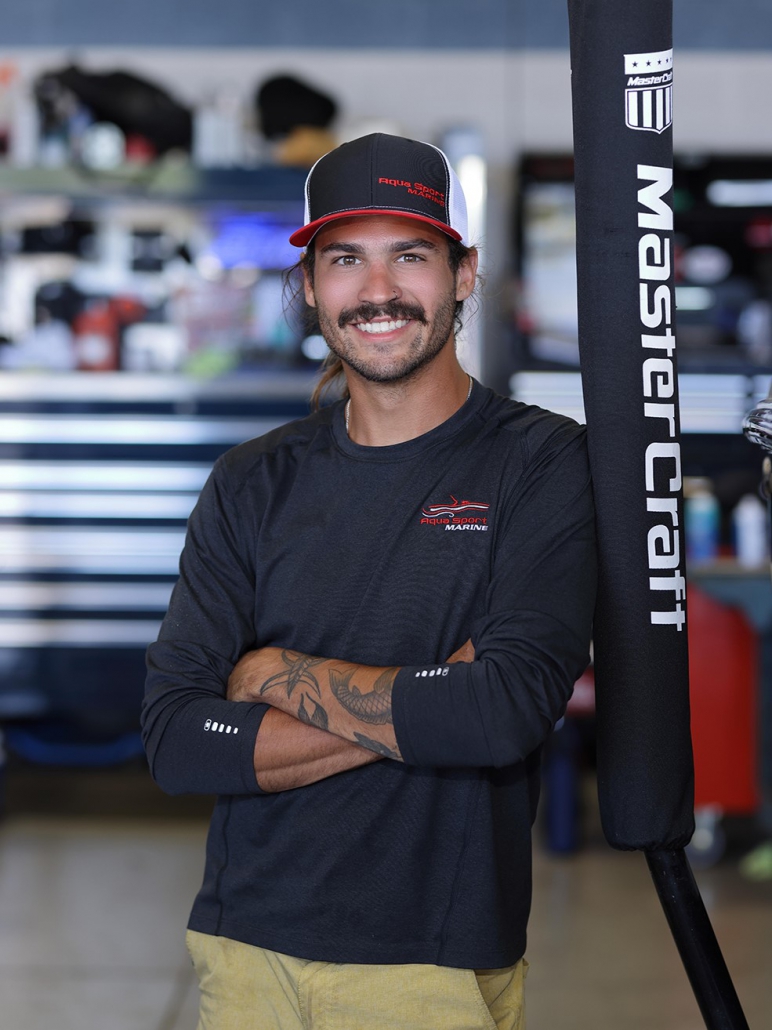 Trent Burian
Lead Service Technician
Trent might just smile your boat into being fixed. His personality is contagious, and you'll know you're in good hands when you meet him. Trent has been a hard-working boat mechanical doctor for many years, and as a previous part-time employee, we're proud he is now with us full time. Trent is an outdoorsman who loves to boat, surf, hike, climb, shoot, and anything else you can think of under the sun.
Aqua Sport Marine - Boat Dealer in Nashville, TN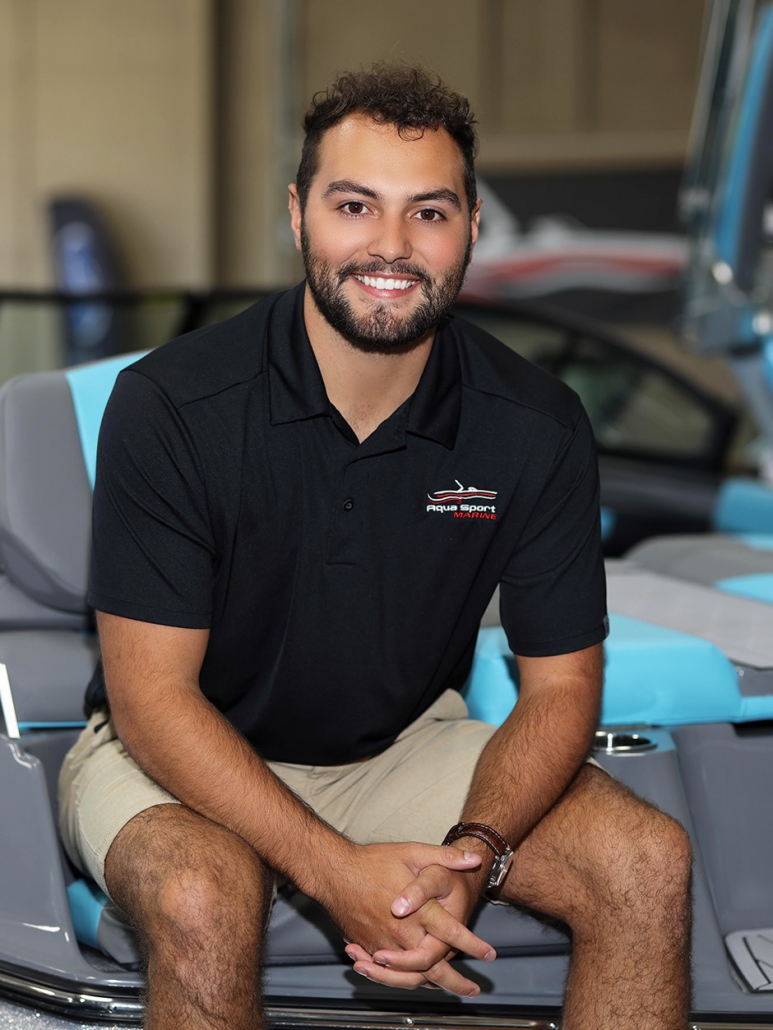 Kaleb Burnett
Product Specialist & Sales Consultant
Kaleb has always had a strong love for the water. He puts his best foot forward in everything he does, and thrives on setting his customers up for success on the lake. He truly lives the boating lifestyle every day, and his contagious passion for our brands continues to grow. He prides himself on taking the utmost care of our customers.
Aqua Sport Marine - Boat Dealer in Nashville, TN
Kyle Cwick
Finance Manager
Kyle has spent many years in recreational finance and has worked on our team in some capacity for over 5 years. His relationships with our banking partners are crucial to the deals he can put together for you and they continue to grow every day. Don't let his height or the fact that he has a dog named 'Meatball' intimidate you...he's in your corner as a huge value added resource to help you achieve the best financial experience here at Aqua Sport. Oh, and he always says "Go Bills," which we try not to hold against him.
Aqua Sport Marine - Boat Dealer in Nashville, TN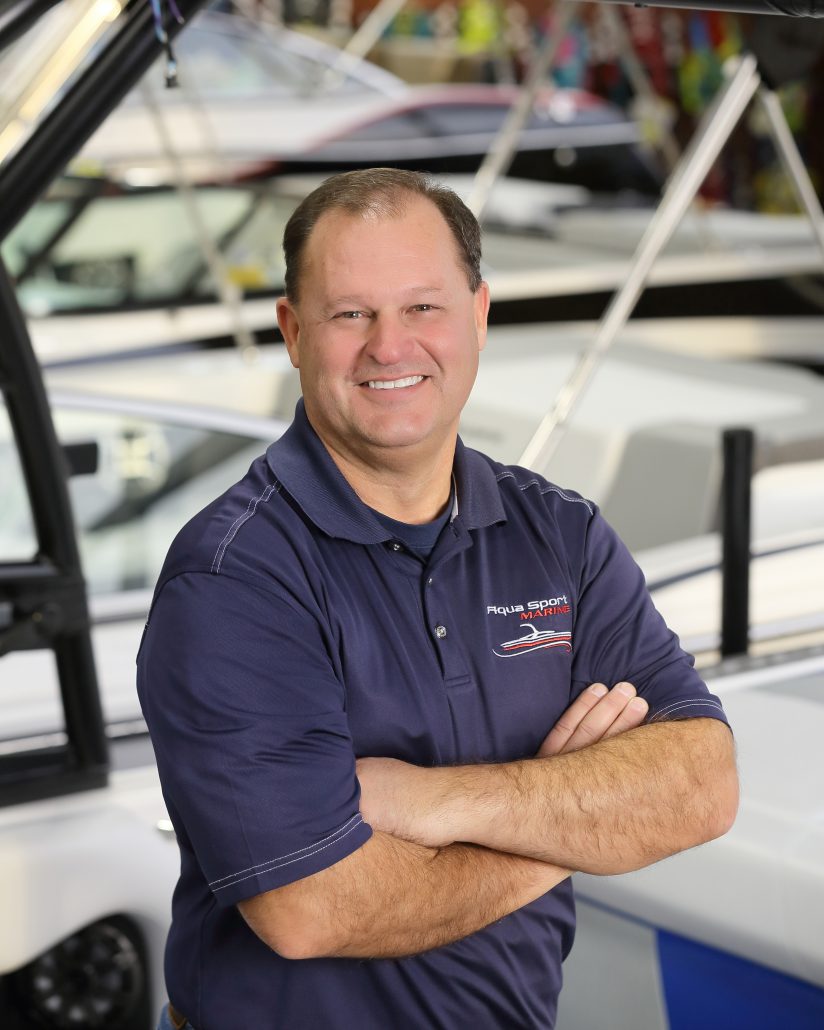 Sandy Daniels
Co-Owner/President
Sandy has enjoyed boating on Center Hill Lake for over 36 years, and has been in sales for just as long. His love for helping our clients find the right boat for their family grows every day.
Aqua Sport Marine - Boat Dealer in Nashville, TN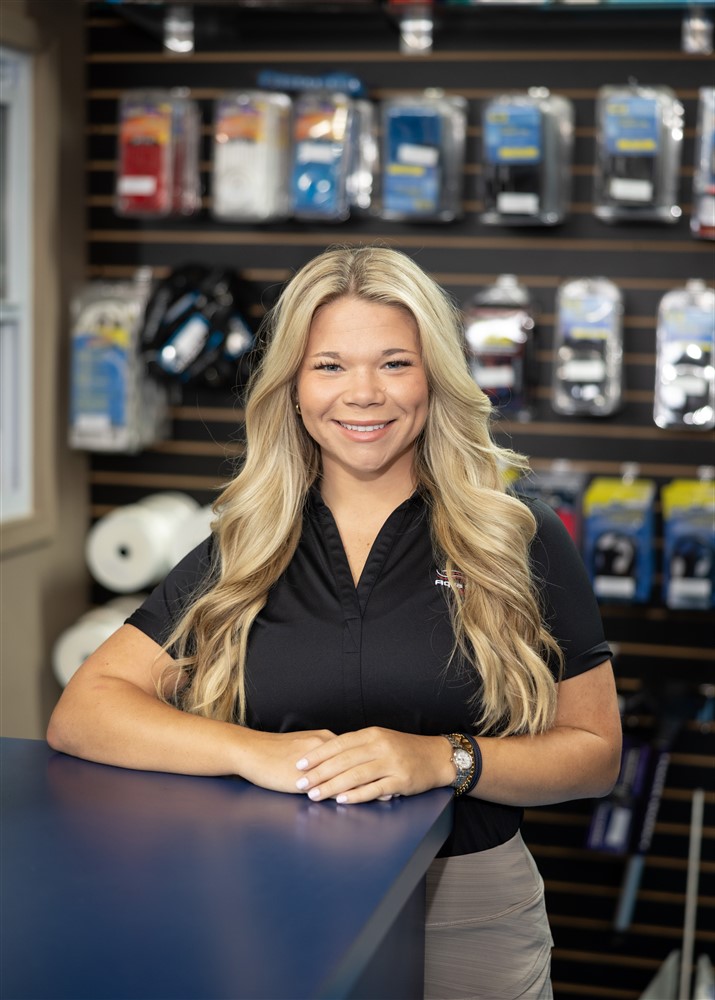 Olivia Elford
Service Scheduler & Coordinator
Olivia comes to the Aqua Sport team with years of marine customer service and management experience within the Suntex Marine Group. She means business and will stop at nothing to make sure you're experience with us is the best it can be and all your service needs are being met with professionalism and clarity. Yes, she's the friendly voice on the phone you just heard!
Aqua Sport Marine - Boat Dealer in Nashville, TN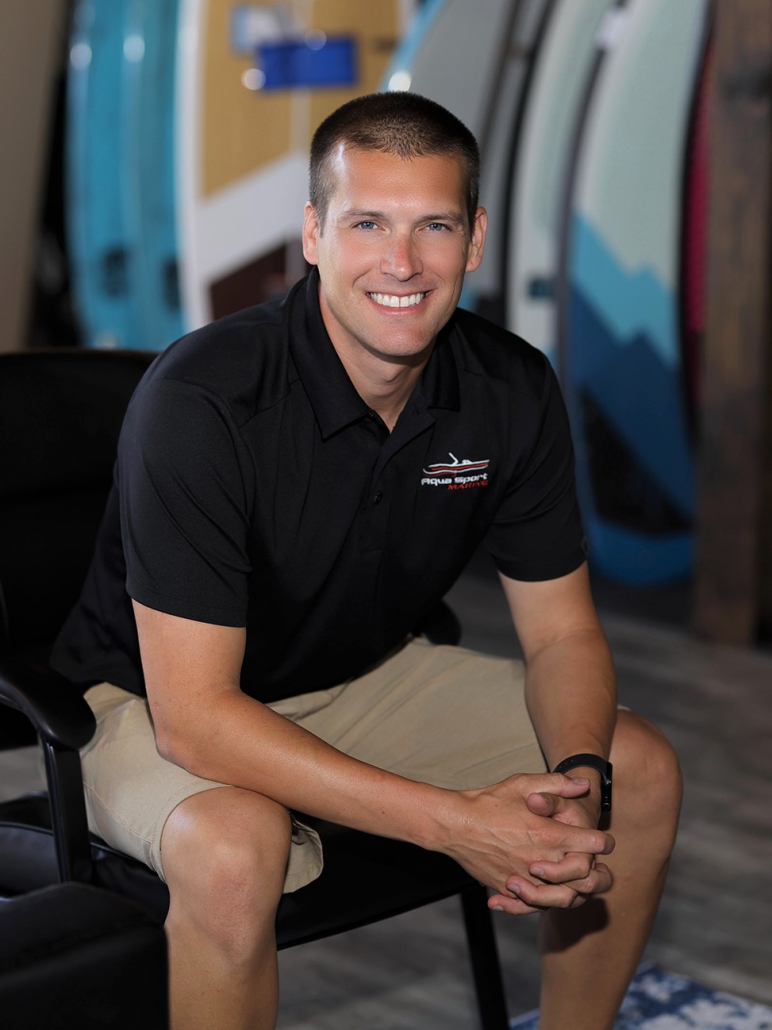 Matt Fisher
Co-Owner/General Manager
With many years of experience in both service and sales, Matt always strives to take our business to the next level. It's his goal to make sure our employee's and client's experience, whether at the dealership or on the water, is the absolute best it can be.
Aqua Sport Marine - Boat Dealer in Nashville, TN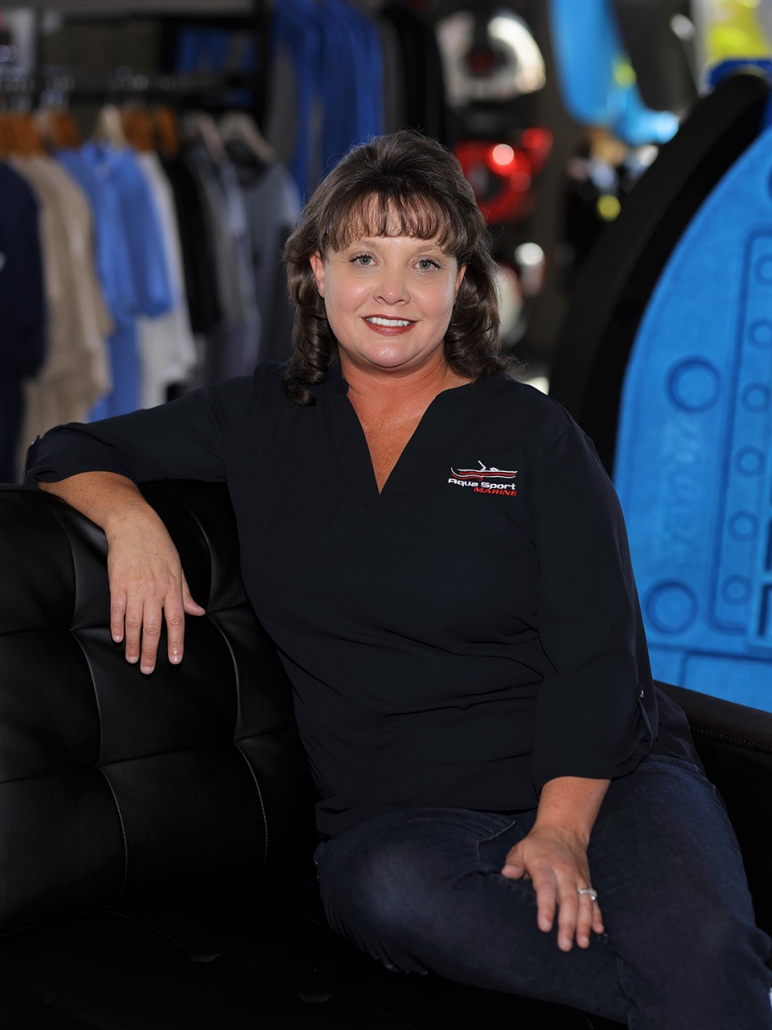 Cindy Fuller
Controller
Cindy brings 20 years of powersports and marine industry experience to the Aqua Sport family. She helps our dealership thrive behind the scenes, serving as our go-to for financials, accounting, and then some. Cindy's passion for accuracy and her competitive nature help us provide the best possible experience for our customers, while keeping the ASM crew on their toes to better themselves personally and professionally.
Aqua Sport Marine - Boat Dealer in Nashville, TN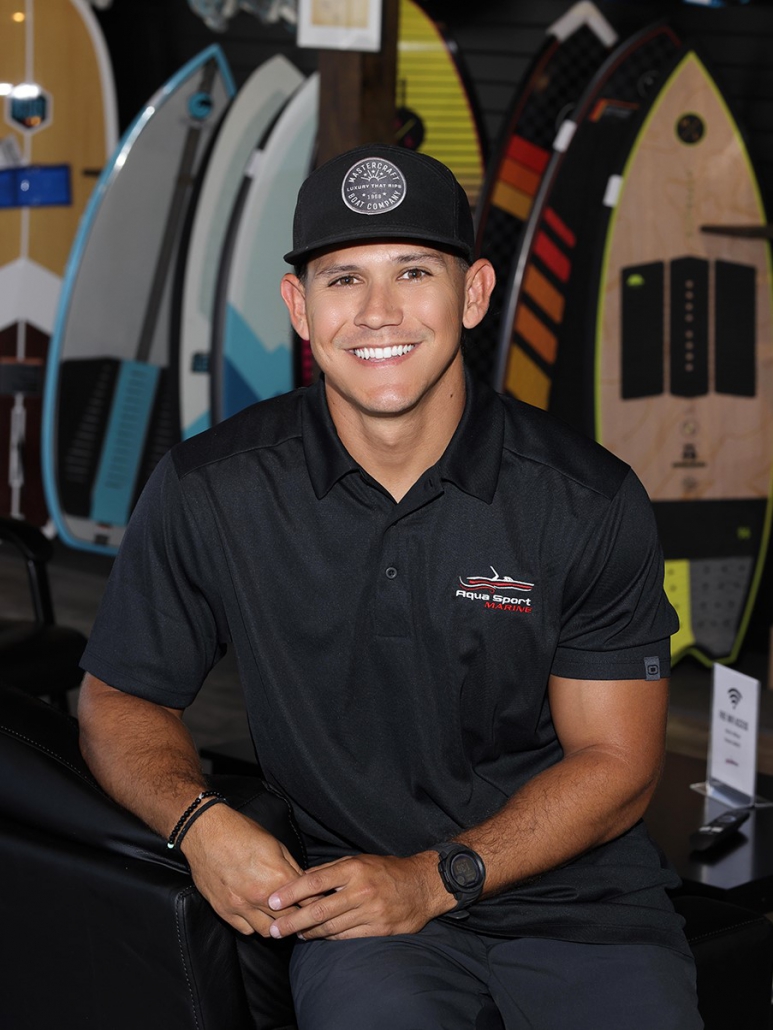 Josh Hamon
Product Specialist & Sales Consultant
Josh is a watersports fanatic originally from Florida. We basically couldn't keep him out of the ProShop, so we figured we might as well hire him. This dude has a knack for any boarding sport out there, and he's one of the few passionate wakeskaters left in this world. He's a certified USCG Master Captain and founder of Nashville Wake Lab, a surf and wakeboard charter company. With the analysis and understanding of your boating wants and needs, Josh will do everything in his power to find you and your family the perfect boat.
Aqua Sport Marine - Boat Dealer in Nashville, TN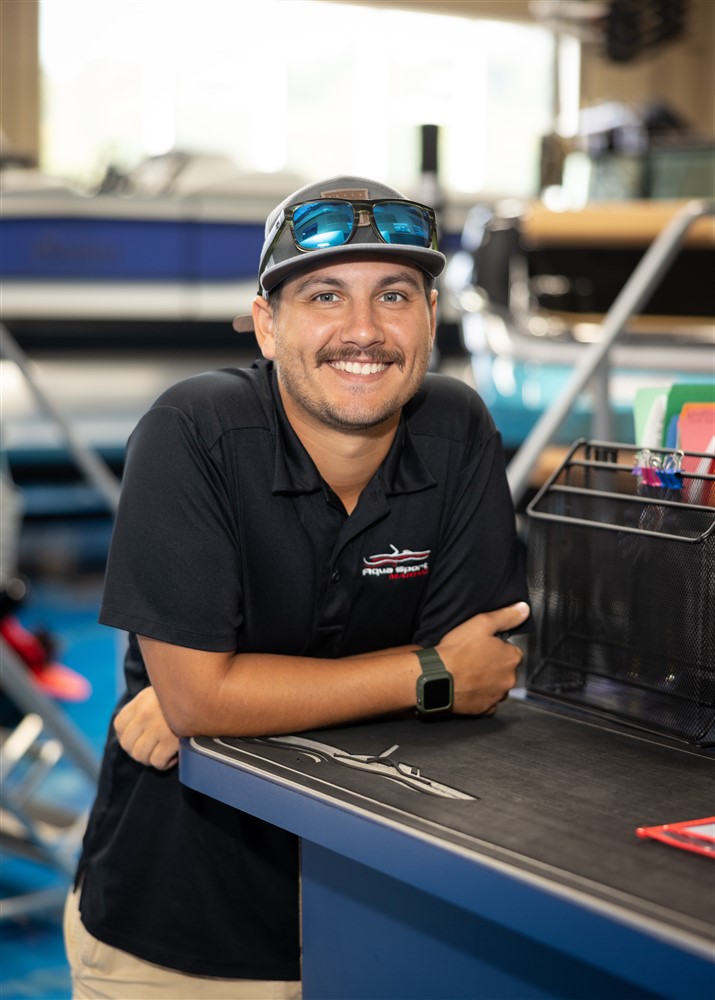 Merrick Holness
Service Writer
There is a good chance Merrick might know more about your boat than you. That's why he is positioned perfectly to consult with you about everything your boat needs from maintenance, warranty, upgrades and everything in between. He has a long background of service writing and management within the automotive industry, but has always had a love for the water from childhood competing in wakeboard tournaments. He stands by ready to assist you in keeping your prize water possession serviced up and in tip-top shape!
Aqua Sport Marine - Boat Dealer in Nashville, TN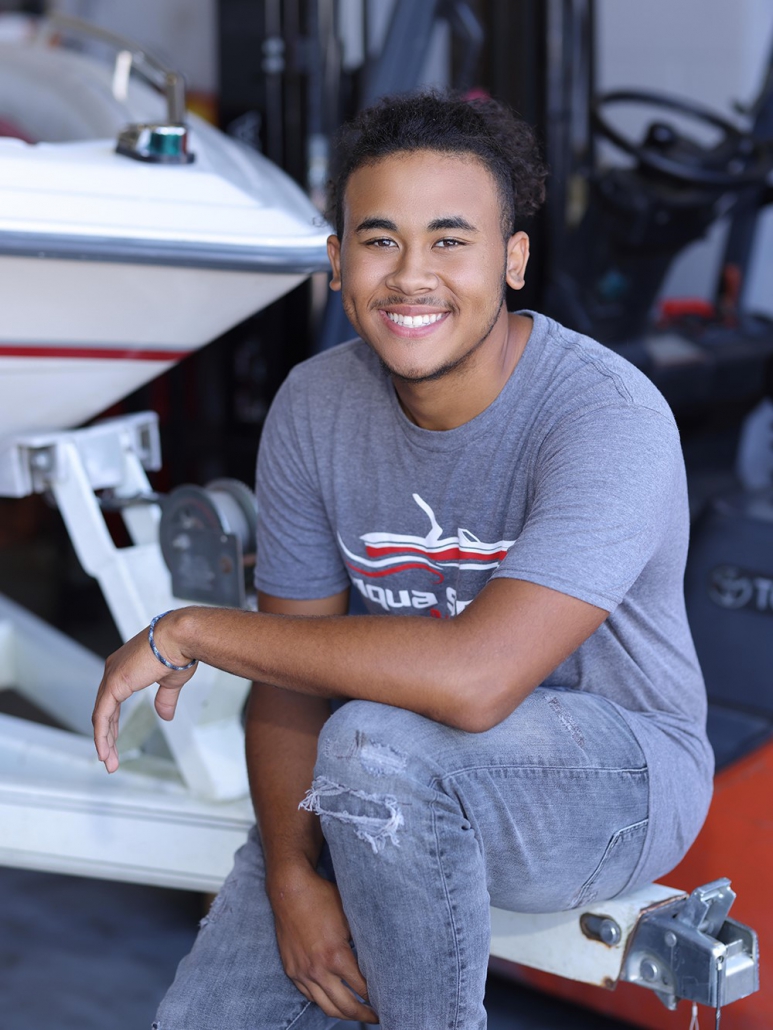 Xavier Jobe
Service Technician
While Xavier (lovingly known around here as X) is new to the Technician role, he's no stranger to Aqua Sport Marine. He previously worked here as a part-time Detailer & Shop Assistant for 2 years before diving into mechanic training. While he may be the youngest around the ASM shop, X is eager to learn and a valuable asset to our family. When he's not turning wrenches, you can find X detailing cars as his side hustle or trash talking other ASM staff members in Fantasy Football.
Aqua Sport Marine - Boat Dealer in Nashville, TN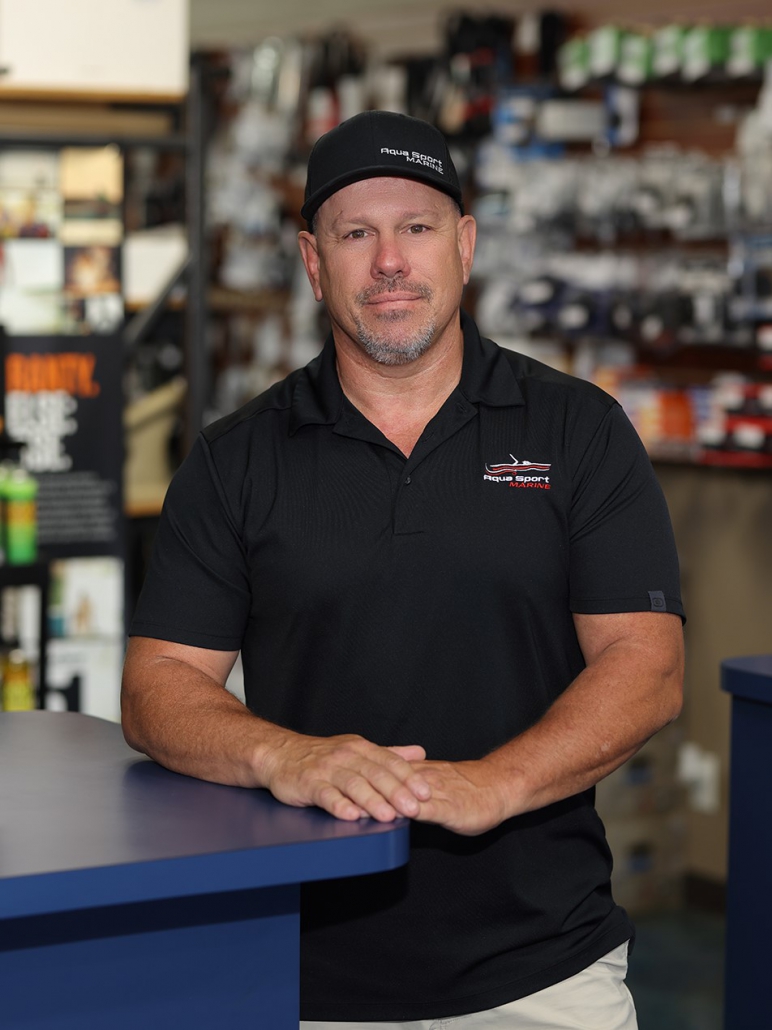 Rob Jordan
Service Operations & Warranty Administration
Rob has many years of experience in parts, service and warranty within the marine and powersports industries. He is an instrumental team member as we strive to continually better our demanding service and warranty responsibilities, and he is constantly training and developing our skilled service team. We could not be more thrilled to have him on board with us as we charge ahead in an ever changing business climate.
Aqua Sport Marine - Boat Dealer in Nashville, TN
Tylor Loftis
Service Technician
The likelihood that "Swift" prefers his paintball career over his boat wrench turning is fairly high, though the two are close. He takes on any project with a awesome attitude and technical precision, and within a short period of time has become an instrumental addition to our service team. Now we simply have to keep him healthy since he is currently crushing his growing wakeboarding skills!
Aqua Sport Marine - Boat Dealer in Nashville, TN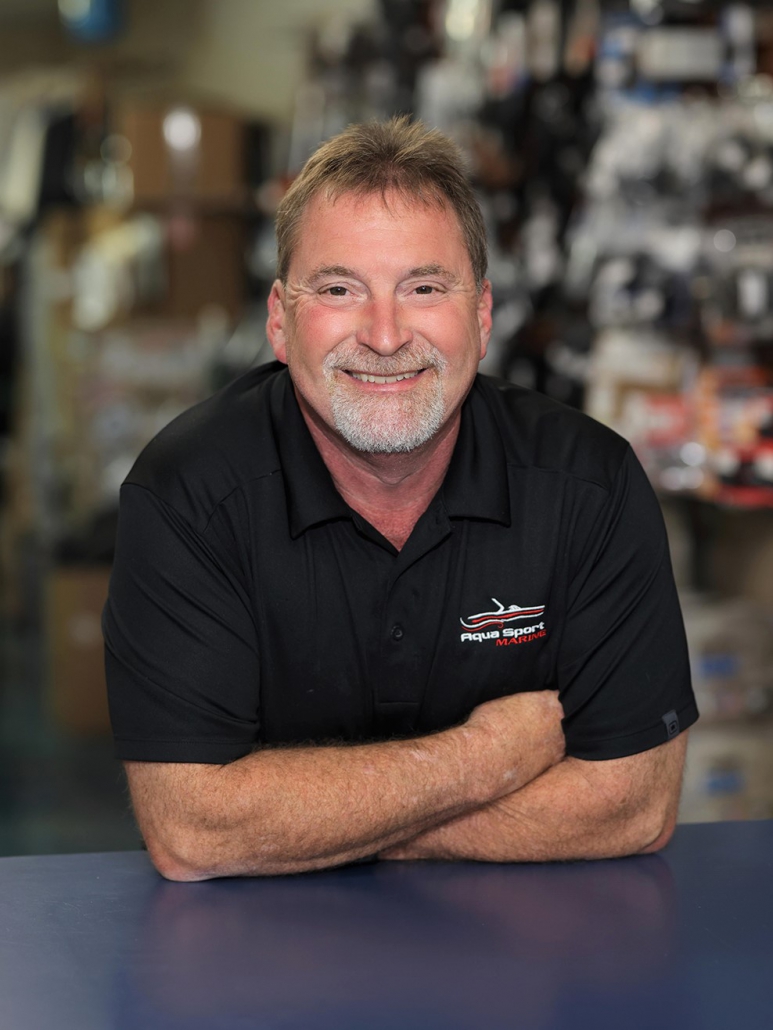 Dave Masters
Parts Manager
With over 30 years of experience in customer service, 11 of those in motorsports, Dave brings invaluable insight to the Aqua Sport team. This Middle Tennessee native has worked in parts and receiving, service writing, inventory management and warranty claims. Dave strives to take care of our customers in a timely manner and looks forward to helping you with your parts needs.
Aqua Sport Marine - Boat Dealer in Nashville, TN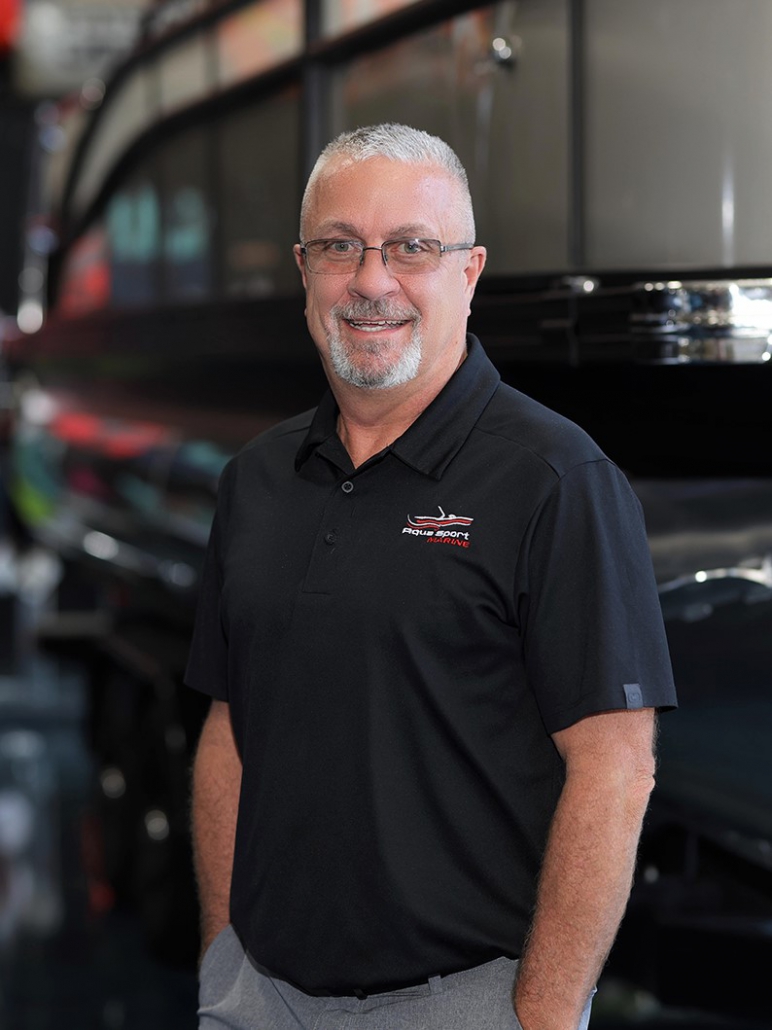 Michael Moore
Product & Delivery Manager
Saying that Michael is a seasoned veteran in the marine industry would be an understatement. His expertise ranges from the manufacturer to the dealership. He has worked within sales, service, inventory, post-sale deliveries and customer service. Michael is constantly breaking the mold to implement the best processes in getting our product ready for delivery, and he will not rest until all of our clients have an amazing on-water experience with their new boat.
Aqua Sport Marine - Boat Dealer in Nashville, TN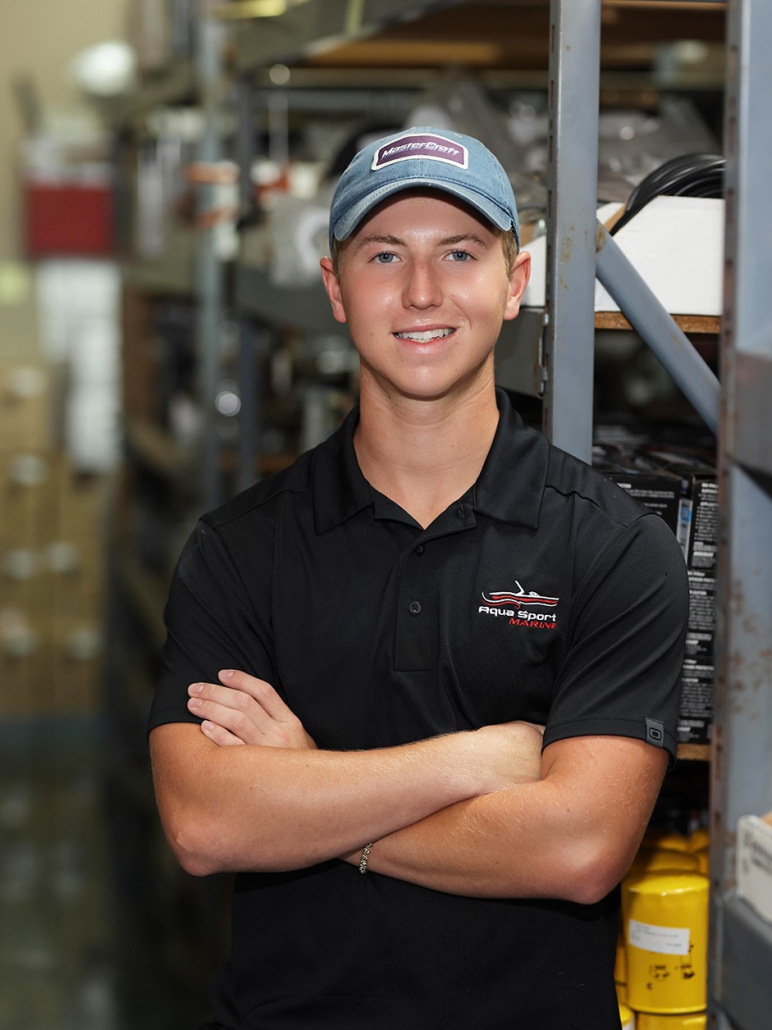 Wyatt Smith
Lot Porter and "Mr. Do All"
Wyatt is another lake lover turned Aqua Sport team member. From detailing boats and assisting our mechanics back in the shop, to taking care of our customers or playing them in a friendly game of ping pong, we can rely on Wyatt to accomplish any task at hand. When he's not at ASM or in electrical engineering classes, you can find him at Pates Ford or out on Center Hill surfing, skiing, or doing any other kind of watersport you can think of.
Aqua Sport Marine - Boat Dealer in Nashville, TN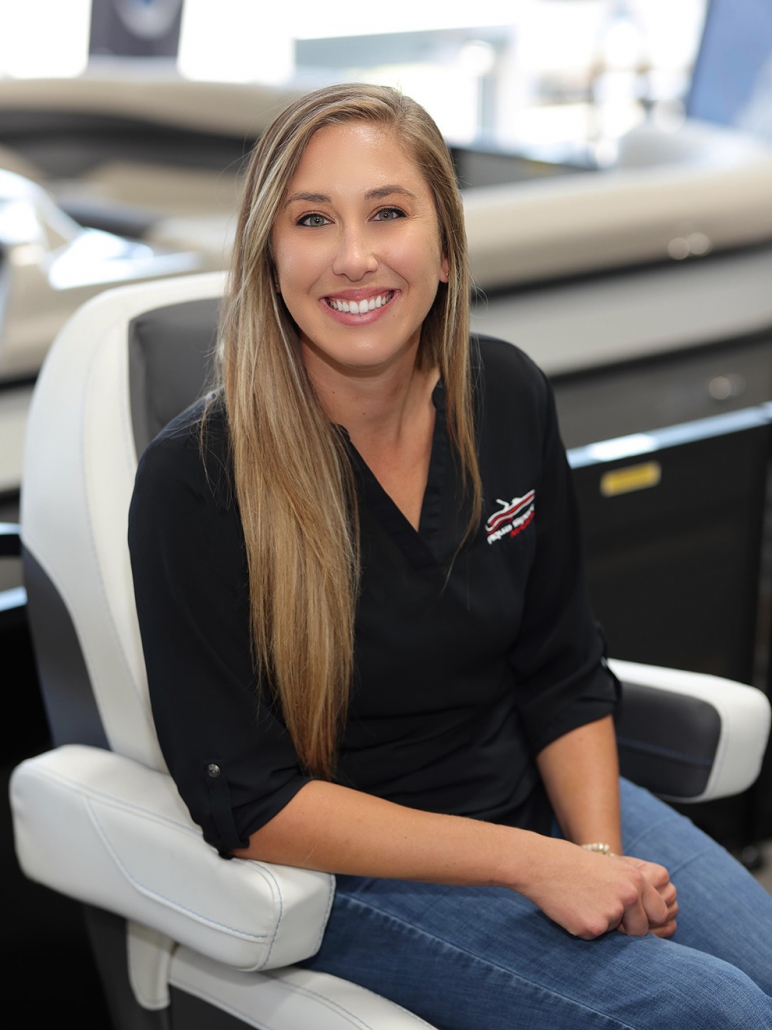 Lindsey Childs
Marketing & Customer Relations Manager
Lindsey relocated from South Florida to join the Aqua Sport family in 2019. Her experience in optimizing marine dealer operations along with her love for the water and passion for people make her the perfect fit for our team. While Lindsey is now with our team part time, she'll do whatever it takes to ensure you leave our store happy and ready for the lake.
Aqua Sport Marine - Boat Dealer in Nashville, TN